Join the Rackbeat Journey
Rackbeat is the Nordic region's fastest growing IMS/Inventory Management System provider - And this is for a reason: Rackbeat is one of the market's strongest solutions for optimizing all product and warehouse workflows. Everything from purchasing to easy registration of received goods, handling of inventory, production management and sales.
We are on an ambitious scale up journey, and always looking for new awesome Rackbeater colleagues. Is that you?
We are Curious
We stay curious towards our customers, our product, each other and ourselves.
And love the learning culture it creates
We are Courageous
We act, seek and give feedback, experiment and push forward to constantly grow and create real impact.

We are Caring
We care about people and know our greatness stems from the collective forces and the sum of our individualities and strengths.

We are Customer-Driven
We are all driven, either directly or indirectly in the service of empowering our customers, which brings clarity to our strategic direction and daily work.

About Rackbeat
We are a user-centered SaaS company, founded in 2017. In our short time of existence, we have become the largest IMS provider in the Nordic region.
Our mission is to transform inventory obligations into a competitive advantage, by making inventory management effortless for SMEs.
We offer a Inventory Management System / WMS) built to automate and digitize unmanageable supply chain processes that companies experience due to outdated software and workflows.
Perks & Benefits
HQ

Picturesque and super-central location just next to Nyhavn, Copenhagen

Flexible work-style

Time is precious. Make it count!

Near public transport

Easy access and treehugger-friendly workplace

Social gatherings

Because we believe in the power of us

FUN

If we're not having fun, we're doing it wrong

Free Friday beers

Just because

Proactive Mentoring

Intensive mentoring from a high-pedigree leadership team that will challenge you, build on your strengths, and invest in your personal development

The opportunity to make your mark

Being a true-scale up honouring the power of do'ers, the environment is welcoming to new ideas, suggestions, and input.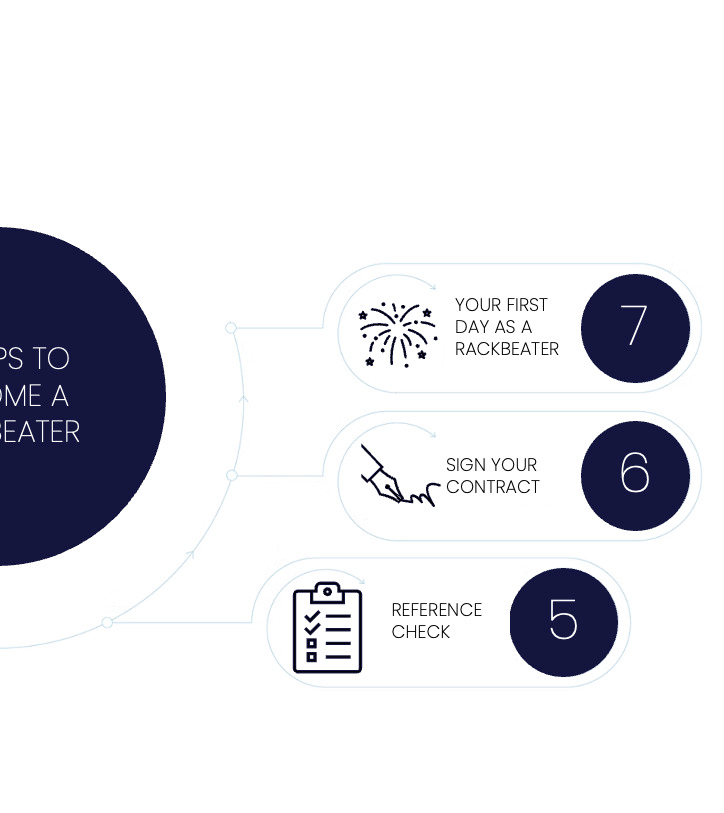 About Rackbeat
Our vision is to organize, simplify and democratize inventory management for small-to-medium-sized companies and thereby offset unfair competitive advantages - one inventory at a time. We believe that the right technology and software strengthen and future-proof SMEs, to an extent never seen before. That is why in just 2 years we have become the Nordic region's largest independent inventory management solution.
Already working at Rackbeat?
Let's recruit together and find your next colleague.